Payment Options
IMP Note
: Once you make a payment, Please email your payment details to
billing@reliconstech.com
(Click on the below payment options for more details.)
» By NEFT / RTGS / SWIFT
Account Name - Relicons Technologies Private Limited
Name of the Bank - State Bank of India
Branch Name - Sathnur Branch, Bangalore
RTGS/IFSC Code - SBIN0040920
Account Number - 369 806 35245
Account Type - Current Account
» By Credit Card / Debit Card / Net Banking (Visa / Master / Maestro)

You can pay using 5 Major Credit Cards, 50 Debit Cards, 44+ Indian Net Banks, 4 Cash Cards and 2 Mobile Payments. For detailed payment options, please click here

To pay using your credit / debit card / netbanking now:

1. Login to your personalized Client Area
2. Select the Invoice and make Payment
» By DD / Cheque
The payment can be couriered to us at the below address or can be collected from your office:

To be in favor of "Relicons Technologies Pvt Ltd" payable at Bangalore.

Address:

Relicons Technologies Pvt Ltd
84/1, 1st Floor, Ambedkar Nagar
Katigenahalli, Bagalur Main Road
Yelahanka PO, Bangalore 560 064
Karnataka, India

Landmark: Near Ambedkar Bhavan

Phone: +91 888 444 2440
» By Cash Payment / Chq Collection from your office
Cash payments can be made at our office, Bangalore, during business hours.

Cash payments can also be deposited in our SBI Bank account at any SBI Branch. Please note that Rs.150 service charge is subtracted by SBI bank since October 1st, 2007. You should add this amount while making a cash deposit or it will be subtracted before crediting to your account.

If within Bangalore city limits, we can send our executive to collect payment from your office for bills exceeding Rs. 1000/-.

For bills less than Rs. 1000/-, Rs. 100 will be charged extra.
» By Western Union Money Transfer

Please make a transfer to below contact:

Name: Amit Sharma

Address:
84/1, 1st Floor, Ambedkar Nagar
Katigenahalli, Bagalur Main Road
Yelahanka PO, Bangalore 560 064
Karnataka, India

Phone: +91 944 806 4725

For Details, visit: www.westernunion.com

Once you have done the transfer, it is important that you email us the below details to billing@reliconstech.com
10-Digit MTCN Number
Amount sent
Sender Name
Sender Address
Sender Phone number
» By Paypal (Currently Only for International Customers)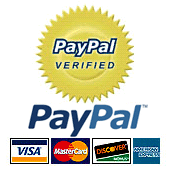 Pay Email Id: hello@reliconstech.com
To Pay, visit: www.paypal.com
(Check with us for the exact amount to be paid)

IMP: This option is available now ONLY for customers outside India. Indian customers, please use the other payment options.
» PAN & GST IN Numbers
PAN Number
Our PAN number is AAHCR9959H

GST IN Number
Our Service Tax number is 29AAHCR9959H1ZI