This article will show you how to use the SpamAssassin™ utility in cPanel to reduce the amount of unwanted e-mail (spam) in your e-mail accounts. SpamAssassin is a user-friendly email filter utility which blocks and enable emails as per user rules. SpamAssassin allows you to mark a mail as spam and route the mail into a particular folder or delete it automatically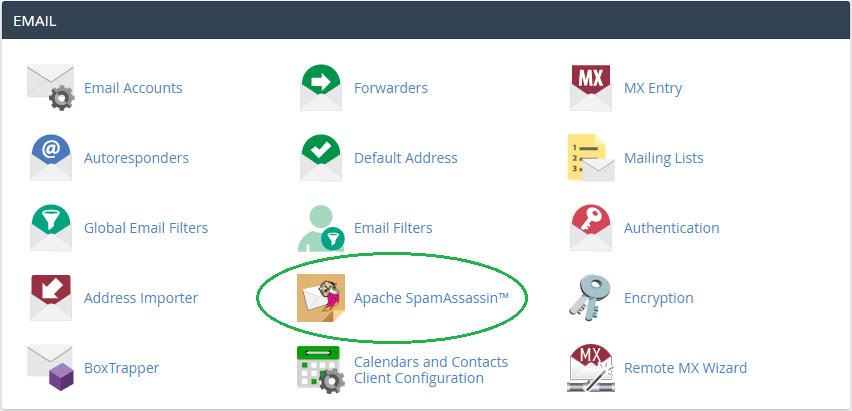 ENABLE SPAMASSASIN ON YOUR CPANEL
1. Login to your cpanel
2. Locate to mail section and click on apache SpamAssassin icon
3. Click on enable apache SpamAssassin button
CONFIGURE APACHE SPAMASSSIN
Apche SpamAssassin configuration includes mail filtering rules, domains to be blocked, white listed. You can set your own rules to set how the mails to be filtered and add trusted mail sender ids to white list
SpamAssassin configuration Steps
1. Login to your cpanel
2. Locate to mail section and click on apache SpamAssassin icon
3. Click on configure SpamAssassin button

Spam score
All incoming mails being screened by SpamAssassin based on spam score, by default incoming mails with a score of 5 or higher will be marked as spam. You can assign your own score in spam score field.

Required score – This is the field we have to assign the score, the score should be a number between 0 and 10.
0 – 0 means every incoming mail will be marked as spam
5 – Default score
Lower scores means you have enabled more strict spam filter
Click on save button once finished.
Blacklist / Whitelist
Sometimes SpamAssassin may sort messages by mistake to avoid this situation we can permanently assign spammers and trusted senders
To blacklist a particular sender just add the address to blacklist from field

To white list specific sender just add to white list from field

Note : you can specify whole domain as *@domain.com in white list and blacklist field
That's all!!
Contributed By: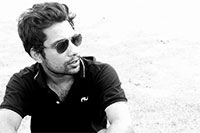 Arun Simon
Amity-Support team