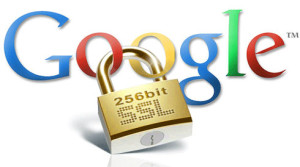 Google announced late July 2014 that they are starting to now use HTTPS/SSL as a "lightweight" ranking signal within their Google search algorithm.  Google stated that this factor would only impact "fewer than 1% of global search queries."  However, they did say that they may decide to strengthen the HTTPS ranking signal over time, presumably after giving webmasters the opportunity to switch their websites over to HTTPS.
Having said that, moving immediately to HTTPS (buying and installing an SSL certificate) might not be your number 1 priority right now, but it is certainly remember that going forward it would start helping.
You can read this on the official google blog on the same subject at http://googlewebmastercentral.blogspot.in/2014/08/https-as-ranking-signal.html
Now we know that it makes sense, so let us understand, what it is and how can you get one installed on your website.
So, what is HTTPS or SSL?
Hyper Text Transfer Protocol Secure (HTTPS) is a secure version of the Hyper Text Transfer Protocol (http). HTTPS allows secure ecommerce transactions, such as online shopping or banking.
Web browsers display a padlock icon to indicate that the website is secure, as it also displays https:// in the address bar.
It is normally used on sites to secure e-commerce transactions at online banking sites, email applications and e-commerce checkout pages.
A user can tell if they are connected to website that has a valid SSL certificate if the website URL begins with https:// instead of http://.
Why Is an SSL Certificate Required?
With the Internet booming, online fraud are the order of the day, hence most users are vary and will not submit their private details on the web, unless they know that the information they provide is securely transmitted and not accessible for anyone else to view. Having an SSL certified definitely boosts your visitor confidence to submit their details or use credit/debit card on your website.
How to migrate to HTTPS
Google stated in their announcement last week that they have seen a lot more webmasters adopting HTTPS, and that they have already been testing it as a ranking signal with "positive" results.
If your entire site is already running on HTTPS, you shouldn't need to worry. If you don't have an SSL certificate, and are looking to incorporate HTTPS for your site, these are a few basic tips for getting started straight from Google:
Decide the kind of certificate you need: single, multi-domain, or wildcard certificate – find out more here
Use 2048-bit key certificates
Check out Google's Site move article for more guidelines on how to change your website's address
Don't block your HTTPS site from being crawled using robots.txt
Allow indexing of your pages by search engines where possible. Avoid the noindex robots meta tag.
How to go about and how much does it cost
Check out our SSL certificate plans to get started.
We help you right from buying the certificate, issuing it and installing it (of course with the help of your web host, if it is not hosted with us)